|Portifólio
A empresa fornece impressos fiscais que compreende formulário contínuo e formulário plano, impressos promocionais, cartões de visitas, brindes e diversos, como duplicatas, pedidos, orçamentos, recibos, receituários, convites, timbrados, envelopes e estampas de luto.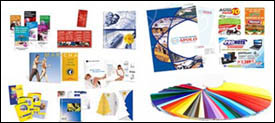 |
Dúvidas na emissão da Nota Fiscal?
Esclareça suas dúvidas sobre a emissão de notas fiscais.
|Serviços
Pré-impressão: Desde a arte final à gravação.
Impressão: Cuidados especiais para garantir a qualidade.
Acabamento:Pequenos detalhes fazem a diferença.
The dial is framed by a stationary stainless-steel bezel and it is protected with a
replica watches uk
durable mineral crystal window. The elegant mesh band is secured with a fold-over clasp and the
rolex replica sale
is powered by quartz movement. The #855SSLVV is another trendy model among the
replica watches
. The watch features stylish and amazing curves that hug your wrist in the signature Skagen style. The elegant rectangular-shaped mother-of-pearl dial boasts of a simple design and comes with silver-tone
fake breitling
hands and Arabic numeral (at 6 and 12 oclock positions) and stick indices. The dial is housed within a 31 mm wide polished stainless-steel case and it is
swiss replica watches
by a well-polished stainless-steel bezel. The durable mineral crystal window protects the
replica watches sale
face from everyday wear and tear.